Setting the tone
Cultra Manor's spaces can comfortably accommodate up to 160 delegates. Our selection of rooms offers flexibility, privacy and grandeur.
Stage your conference or meeting in grandeur. Each of our three key spaces offers something different. Gather all your delegates in the Kennedy Room, with room for up to 100 people. The Drawing Room is perfect for hosting smaller workshops, while the Dining Room is perfect for consulting with your key decision makers.
Each room has a drop down screen, projector and audio system, and appointed with timeless vintage furniture. The views from all of these rooms are sure to inspire bold thinking. The Study, Library Bar and Foyer offer breakout spaces for working groups.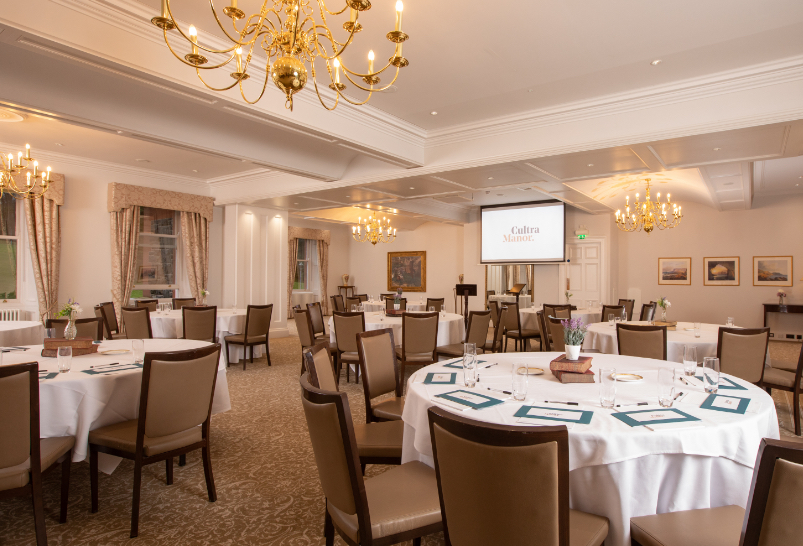 There are three key plenary and hospitality spaces where you can gather everyone together – the Kennedy Room, Drawing Room and Dining Room.
The Study, Library Bar and Foyer offer additional breakout spaces for smaller groups.
Networking & Welcome Receptions
Welcome your international delegates and visitors to Northern Ireland with a beautiful reception in complete comfort and unrivalled style at Cultra Manor.
Introduce them to the history, culture and people of Ulster with an immersive experience at the Ulster Folk Museum, just a short walk away.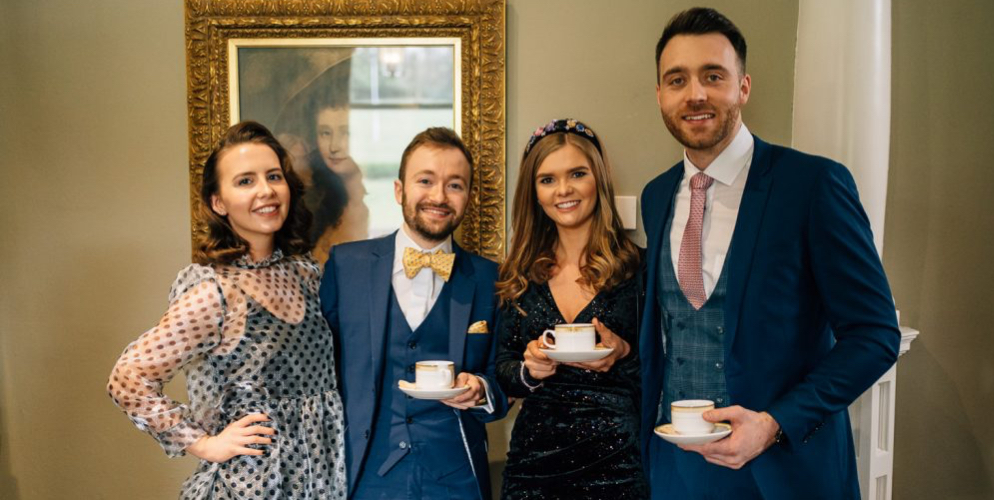 Interested in booking your next event at Cultra Manor?
Get in touch today to find out how our unique and
exclusive spaces can work for you.
Our exceptional, corporate venue facilities include:
Fuel your debates and deliberations with delicious food throughout the day. Fortify your delegates with a wholesome breakfast, an appetising lunch or a sumptuous buffet.
Our hospitality team will work with you to craft a bespoke menu created with fresh, local and seasonal produce.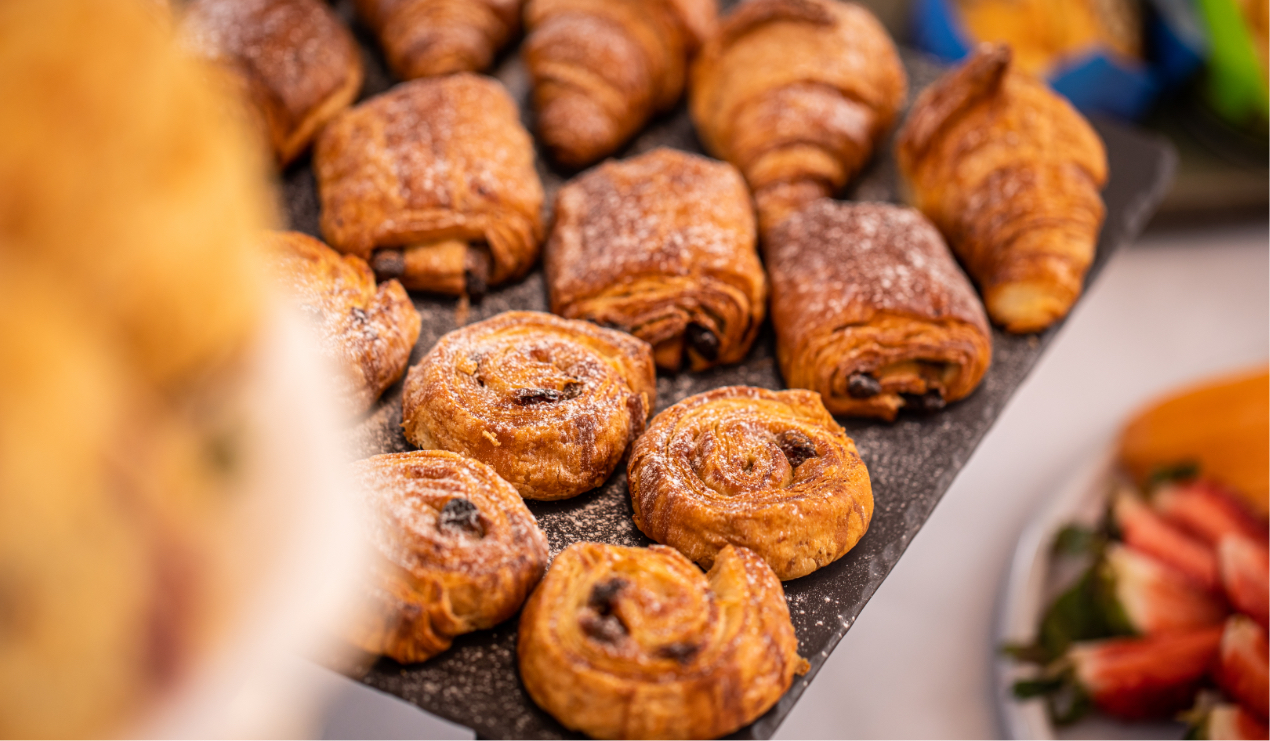 Your support
Every corporate event and wedding booking at Cultra Manor supports the work of National Museums NI, a registered charity, that develops, manages and cares for heritage and collections for the benefit of current and future generations. Download our Impact Report to see how you too could contribute to this incredible work, helping us to cherish and protect the things that are so easily forgotten in this busy world.
For every £1 we receive through bookings and admissions, we generate £6 in social and economic return for the benefit of all people and communities in Northern Ireland.